Make a Plan to Make the Move to Senior Living
If you or a loved one are thinking about making the move into senior housing, it may seem like an uphill climb. But finding the perfect community with a unique feeling that suits you doesn't have to be daunting. At The Lodge at Historic Lewes, we're well versed in the steps required to find a senior living community that works to make your dreams come true.
Read on to build a plan that will guide you into senior housing that suits your needs.
Types of Senior Living
There are many different types of senior living communities for people of all different abilities and care requirements. The most common three are:
Independent Living: Sometimes called active adult communities, age-restricted communities, or retirement communities, independent living communities offer a more carefree lifestyle to older adults looking to enjoy their golden years. Generally, those who live in independent living communities do not require regular, on-site medical care.
Assisted Living: Assisted living caters to seniors who value their independence but need help with daily care tasks like bathing, dressing, and eating. These communities usually have 24-hour care teams trained to help with medication management, mobility assistance, and healthcare needs.
Memory Care: Memory care is a senior living service aimed at those with dementia, Alzheimer's disease, or other memory issues. These safe, secure communities have specially trained staff who understand the needs of those with memory loss.
Though these communities all serve different needs, they all offer amenities and activities focused on keeping their community members' happiness, health, and overall wellness.
Knowing what type of community best suits your needs (or the needs of your loved one) is an excellent place to start and can help narrow down your options.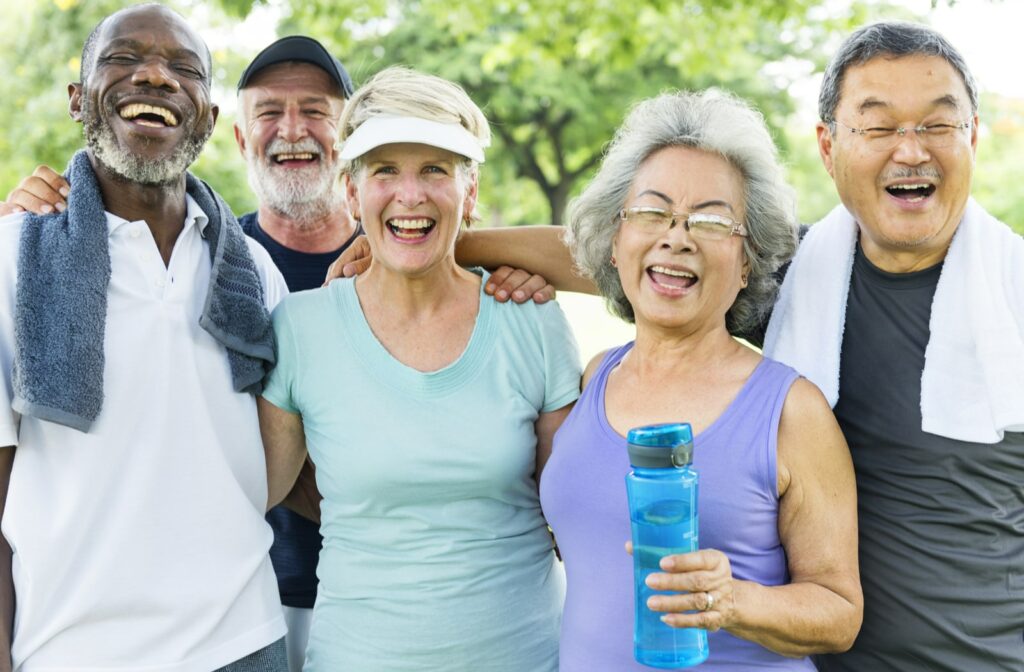 Find the Community for You
When searching for the perfect senior living community, there are some key considerations and planning steps to check off before making your move.
Start Early
The length of time it takes to find a senior living community changes depending on the time of year, the level of care needed, and even the sale of a home. Various factors can lengthen the amount of time it takes to find the right community, including location and budget.
When making a decision of this magnitude, you don't want to feel rushed. Starting your search early can help ease the transition. An early start also makes it more likely you'll find exactly what you're hoping to find in a senior living community and not have to settle for whatever is immediately available in the event of a medical emergency or sudden life change.
Envision Your Ideal Community
What does your perfect retirement look like? This is an opportunity to find a home that caters to your lifestyle and interests. Consider things like:
What are your favorite hobbies & activities?
Do you prefer an apartment or a detached home?
Are you more comfortable in a large, or small community?
Do you wish to be close to friends & family?
Would you like to live in a specific area or a particular climate?
Will you need a pet-friendly community so your animal companion can join you?
Outline Your Budget
Knowing how much you can afford when moving into a senior living community is crucial. Have a budget prepared that details how much you can afford for a monthly fee, and make sure you know exactly what is included with the cost of living.
There are avenues of support for older adults looking to move into senior housing. There are veterans benefits available, and Medicaid may be able to help with certain care costs.
Begin Your Search
If you have a clear list of your wants, needs, and non-negotiables, as well as a rough budget, it's time to start seeing communities. Many senior living facilities offer tours where prospective residents can explore the campus, see suites for themselves, and meet the people living there as well as the care and hospitality team.
A tour is a great opportunity to experience the feeling of the community, explore any activities that may be going on when you visit, and see the amenities first hand. Ask any further questions you have while you're visiting so you can get a well-rounded picture of that particular community's lifestyle experience.
Finalize Final Details
If you've fallen in love with a beautiful senior living community, it may be tempting to start packing your things immediately. But there are a few details you need to clarify before you move in.
Admission Requirements
What does this community require for admission? Find out if there are age limits or specific health requirements. Is there an upfront cost? If so, what does it cover? These questions will help ensure you and the community are a good fit.
Assessment & Care Plan
Ask about the community's health assessment method, both upon joining the community and throughout your time there. How will your care plan be built, if that's something you require?
Scope of Care
Find out exactly what type of care is offered by the community and included in the cost. Are there trained medical professionals on-site? If you need a higher level of care in the future, will you be able to receive it in that community, or would that require a move? Find out about the medical care available, as well as the housekeeping, amenities, and dining options offered.

You Don't Have to Search Alone
The hunt for the perfect senior housing can be a big task, but you don't have to wade through it alone. Most senior living communities would be happy to help you through the steps of getting into senior housing. Contact a representative of the community you're interested in to gain their insight and expertise today!