If you're planning the next chapter of your life and considering a move, independent living may be the right fit for you. Upon the suggestion of a senior living community, some people immediately answer with "I'm not old enough for that!"
If you feel resistant to the idea of an independent living community, it may be time for you to reimagine senior living. Many people still have an outdated picture of senior living communities as somber, sleepy places, but that couldn't be further from the truth.
Independent living communities have a lot to offer for older adults of any age. Explore the benefits of an active and engaging independent living community.
What is Independent Living?
Independent living offers a relaxed, comfortable, and free lifestyle for seniors who want less responsibility and more fulfillment. Independent living residents don't need assistance with daily tasks but may appreciate the convenience of having chores, services, and some meals taken care of.
Reports show that most people who move into an independent living community do so between 75 and 84. The average age of senior living community members is 84, but independent living communities may skew younger based on their care level and activity offerings.
Why Do People Seek Independent Living?
Everyone has their own reasons for seeking out an independent living community to comfortably spend their time. We've laid out some of the more common reasons here.
Convenience & Lifestyle
Independent living can allow you to enjoy your golden years to the fullest. For example, many people who want to travel enjoy the lessened responsibilities of independent living: you have a comfortable home to return to, but don't have to worry about upkeep and security while you're away.
These communities offer amenities and activities to take advantage of just outside your door. Live an active, engaged lifestyle and enrich your days with your favorite hobbies alongside your new neighbors.
Downsizing
If your children have grown up, moved away, and now have families of their own, your large home may be simply too large to manage as one person or a couple. Searching for cozier accommodations and the desire for fewer maintenance tasks prompts many people to find an independent living community that suits them.
Safety and Security
Living alone may pose challenges to seniors in terms of safety and security. Accidents like falls and burns may become more concerning, and scammers or other criminals may target older adults living alone.
Moving into an independent living community can alleviate these hazards. Having other residents nearby and a space designed for accessibility can offer peace of mind.
Maintaining Control of Where They Age
People may move into an independent living community early to stay completely in control of where they age. Instead of waiting for a health crisis to force a move, choose the community that's perfect for you, and settle in early.
Many senior living communities offer different levels of care on the same campus. If necessary, making the transition to assisted living or memory care can go more smoothly when you've already been living in the community for years.
Companionship
As we age, we may find ourselves more prone to feelings of loneliness or isolation. This may happen after retirement, the loss of a loved one, or with grown children living far away. In the US, 14.3 million seniors are living alone.
Independent living offers ample opportunities for socialization and building new relationships. Since many people in independent living communities are in similar stages of their lives, you can forge new friendships with your peers.
Differing Care Needs
In some cases, couples may move into senior living because one person may need extra assistance around the home. In some cases, couples may move into different care levels of the same community—if one partner needs full-time memory care, their spouse may move into the independent living portion of the community to remain close to their partner while maintaining their freedom. The move helps ensure both people have the highest quality of life available to them.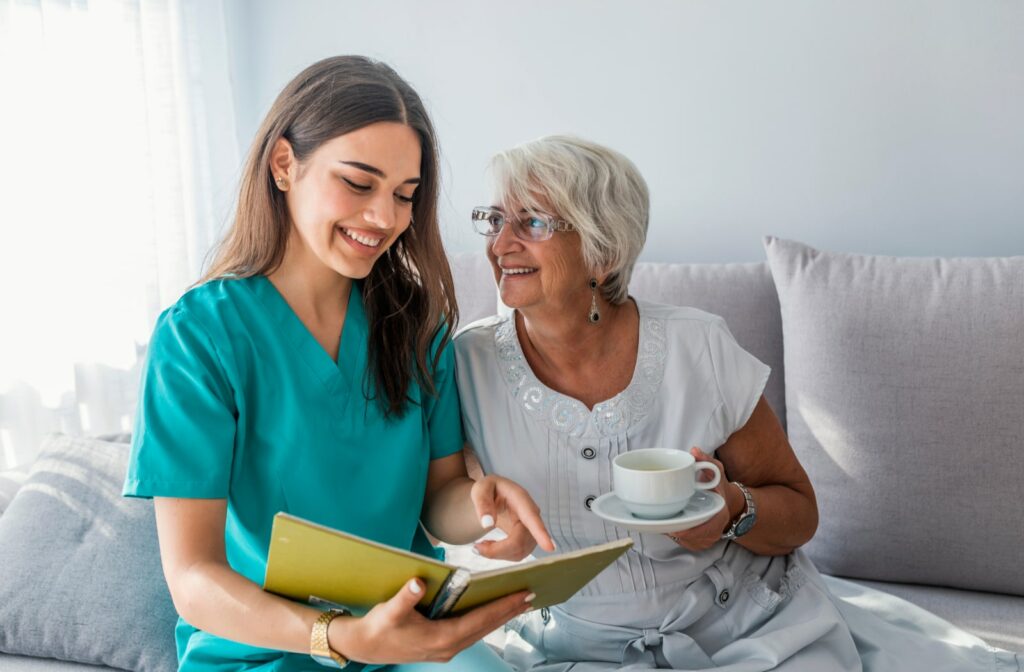 The Advantages of Moving into Independent Living Early
Those who say they're too young and active to live in a senior community are ignoring most of the amenities on offer in these communities. Modern senior living offers activities, outings, classes, volunteer opportunities, social gatherings—and so much more!
Moving in early maximizes the amount of time you can spend enriching your life with everything a senior living community has to offer.
Another upside to making the move earlier in your life is it allows you to take your time finding the perfect fit for you. Tour multiple communities, or even join the move-in list for brand new communities that are just now breaking ground. It's your life—live it on your terms!
Considerations to Make Before Your Move
When it comes to independent living, there are some things you may want to consider.
Cost
Be sure you have a good assessment of how much your independent living community will cost. Compare your current cost of living with the costs of your chosen community, and make sure your budget, savings, or income lets you live comfortably.
Pets
Check to see what pet policy the community you're interested in has in place. If you're an animal lover or have a furry companion of your own, this is a must. It may also be relevant if you have a severe allergy to pet dander and need to avoid living in a suite next door to a fluffy Persian cat.
Space
Most communities offer different suites to suit every person's needs, but if you're living in a large home now, be sure you've considered what the new space you'll be living in is like. Some people even mark out the dimensions of their new suite in the corresponding rooms in their current home to get a feel for the new space before they move.
Build a Unique Lifestyle to Fit Your Unique Life
What's the best age to move into independent living? Ultimately, there's no single right answer. It depends on many factors, and only you know what is right for your specific situation. Don't discount an independent living community if you're concerned about your age—visit for yourself to feel the atmosphere and spirit of the community and explore everything you could be enjoying right now.