The biggest step in transitioning into a senior care community is the move to get there. There is a lot of planning involved. Moving on from a home you've lived in for years can be a huge undertaking. Who will help you in packing your boxes? How do you choose which pieces of furniture to bring with you and which to donate or sell? How will you move those heavy items?
Fortunately, a senior move manager can assist you or your senior loved one in planning and carrying out a successful move. Let's look at how this type of professional can alleviate some of the stress associated with relocating.
What Can a Senior Move Manager Do for Me?
A senior move manager is trained specifically to work with seniors. Most moving companies are only trained to pack and transport a household from one location to another. A senior move manager specializes in moving older people who have different needs and concerns than younger generations.
Their training enables them to reduce the chaos and stress that seniors may experience as a result of moving to an assisted living community. The senior move manager oversees all aspects of the move, from initial space planning to post-move settling in and support.
Other things that senior move managers are responsible for include:
Making plans to donate or sell unwanted items
Organizing disposal options for items that aren't suitable for donation or sale
Finding and hiring movers
Coordination of day of move details
Assisting with the packing and unpacking of belongings
Arranging your belongings in your new home to make it feel safe, comfortable, and like home.
A senior move manager understands how to create a plan and assists clients in sticking to it from start to finish. They have extensive experience developing moving plans for seniors and their families as a result of their training and background.
They can design personalized floor plans to help seniors visualize what will fit in their new senior living apartment. They also have extensive experience with downsizing, organizing, locating, and collaborating with other senior move managers, and unpacking and reorganizing the senior's home following the move.
Feeling in Control
If the transition isn't properly planned for, some seniors may feel like it's happening to them rather than something they chose to do. By collaborating with a senior move manager, you can prevent this.
Your loved one should be emotionally prepared for the move so that they feel in control of the change. Senior move managers understand seniors and their unique circumstances; they understand how to involve them in the moving decision and engage them in the process without feeling pushy or overwhelming.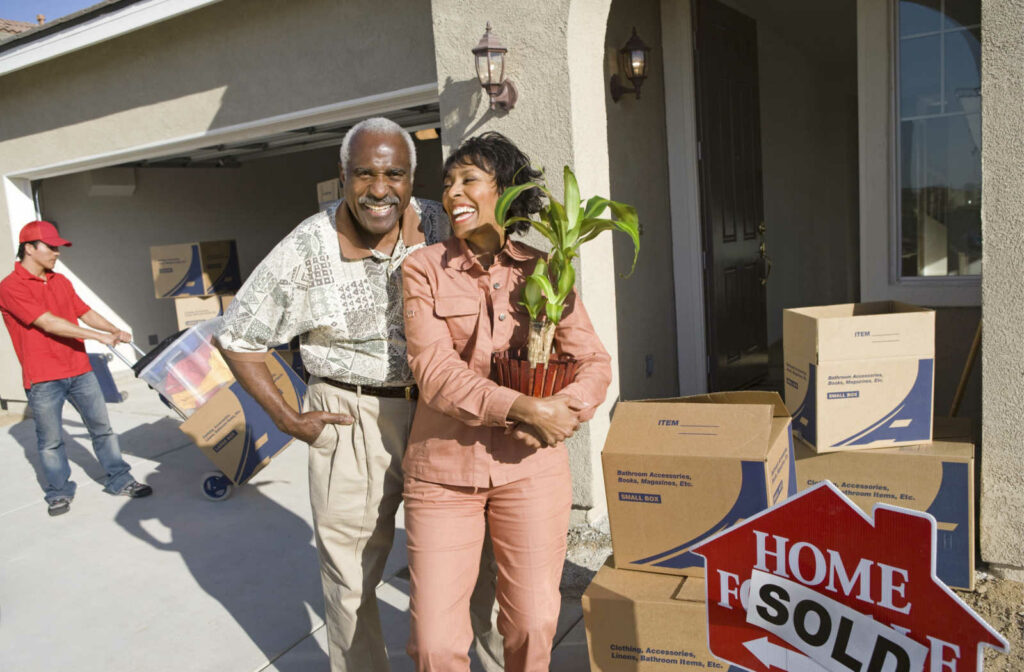 Reduce Costs
Managers can help reduce costs by ensuring that everything runs smoothly from the start. This is especially true for families who may be separated by long distances.
Hire a senior moving management company instead of taking multiple flights, driving long distances, paying for hotel rooms, and carrying all of the stress on your own. These experts are also skilled at organizing moving sales so you can maximize the value of all the items you're not keeping.
They will organize a sale and take care of everything for you, from planning and pricing to promoting and selling, once it has been decided what will be kept and what can be disposed of.
Reduce Stress
Conflicting personalities in a family, combined with the stress of moving, can result in heated debates between children and their elderly parents. Some may believe it is appropriate to place their aging parent in a senior living facility, while others may disagree.
A senior move manager can assist a family in dealing with such challenges by providing a calm, objective perspective and guiding family members through the process.
Because senior move managers do this every day, they'll have ideas you would never even consider. While the family is busy with their daily activities, the manager will ensure that the new home is truly your home, alleviating the stress of the move.
They are also in charge of the time-consuming tasks of packing and scheduling, as well as making phone calls and making arrangements with realtors, senior community staff, and other service providers you may use. They are in charge of all heavy lifting, up to and including hiring movers to lift actual heavy stuff.
How to Prepare for a Senior Move Manager
There are many advantages to hiring a pro even though you might be tempted to give the job of move manager to a close friend, family member, or even to take on the role yourself.
Use a senior move manager's services if you want to help your elderly parent downsize with dignity. By doing this, the transition will go more smoothly and you'll save more money. As with any hired help, you should still be prepared with any questions you may need to know about the move. You should ask:
What kind of coverage do you have?
Can I check the references on your list?
Do you bill by the job or by the hour? How do you handle jobs that end up costing more than expected?
How long have you been working with seniors?
How do you handle difficult items to move, like antiques or sizable furniture?
Simply put, senior move managers can make your life a little easier when it comes to a big move. They perform a lot more tasks than just packing and unpacking your belongings.
If you are just beginning the search for a senior living community to settle in, book a tour today to go over some of our services & amenities.